Bells automation
Automation means to us keeping tipical charm and harmony of sound of bells.

We realize simple manually controlled installations and electronically programmed systems.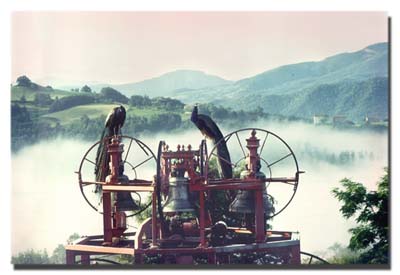 Each installation:
respects local tradition
works in the worst weather
permits different kinds of day programming
has a foolproof system
Quartz clock can be synchronized with DCF77 signal coming from Frankfurt. Zones where signal is weak are synchronized with GPS satellite.

Copyright CAPANNI - March 2000